Surface preparation commits 40% of repainting costs, facility owners seek to limit the material and hours spent on blasting.
Our automated system is capable of blowing abrasive material onto the inner layer to achieve the required surface area for application.
The most suitable sandblasting features is selects for prepping steel pipe and cylinders surfaces. The use of High Carbon Steel Grit shotblasting technique is highly recommended for coating application due to its effective and aggressive cleaning method. 
The machinery is designed in such a way that it can operate in hard-to-reach areas like pipes with an inner diameter of 5 to 40 mm. The automated lances can blast from 8 to 12m in length and its designed to work continuosly for 24 hours a day making it a versatile and efficient solution for surface treatment.
The annual working hours of the machine is 7800 hours.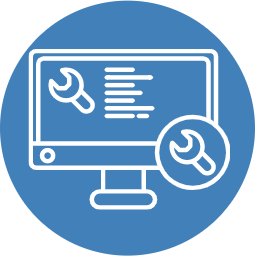 Control software
Our machinery are top-notch technology for an integrated and automatic line where steel need to be protect.