The process of applying polymer paint is very thorny and requires attention to small details that can affect the quality of the result. To achieve a smooth and consistent layer, it is essential to use high-performance equipment, especially when working in narrow spaces like pipes.
Our company has 15 years of experience in pipe handling and coating; our team designs and manufactures production machinery of large size. Our mechatronic components are designed to be accurate and precise, thus ensuring proper application.
Our high-precision tube handling system for paint application is entirely manufactured in Italy. It is continuously being improved through collaborations with universities and the use of innovative technologies, such as photopolymer coatings.
Our team and collaboration with universities ensure the reliability of the technology.
We offer customized solutions according to the artifact to be protected; our technology can adapt to different types of requirements, and with the help of special control software, parameters can be set for the proper application of the layer.
We proudly to manufacture our machinery entirely in Italy, by our facility.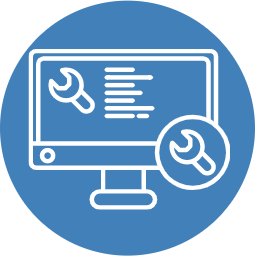 Control software
Our machinery are top-notch technology for an integrated and automatic line where steel need to be protect.